Of New Challenges, New Hope, and New Strength to Overcome.
Of New Challenges, New Hope, and New Strength to Overcome.
March 27, 2020
Back to list
---
By Tan Khye Suan, Executive Director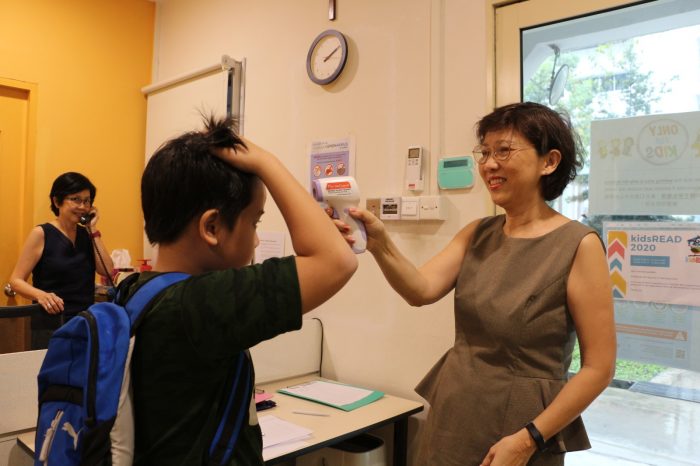 As each year comes to an end, we wait in anticipation for the new year to arrive. Somehow, the passing of one year to another gives us the feeling that we pass through an invisible door. What happened in the past year, especially those that gave us bad or unhappy experiences, can be left behind. As we pass through this invisible door, we hope to see a better year ahead, with blessings, opportunities and achievements. This is the hope that we hold dear as we transit into each new year.
The transition from 2019 to 2020 was somewhat different. Even before we crossed into the new year, there were ominous signs looming on the horizon of the new year. First, there is the US-China trade war; then there is Brexit; and, the wild raging bushfires in parts of Australia.
All these have already dented the world economy with negative impacts. As if these were not enough, in January, the novel coronavirus from Wuhan (COVID-19) began to spread rapidly in China, and to a number of other countries. Singapore is not spared from the scourge of this new virus.
What do all these mean to Epworth Community Services?
Personal Hygiene Matters
First of all, we are reminded of the need for good personal hygiene. In 2003, when we were faced with Severe Acute Respiratory Syndrome (SARS), Singaporeans began conscientiously practising good personal hygiene. We were able to overcome this health challenge. But over the years, we soon forget the practises of good personal hygiene. COVID-19 is a stark reminder of how we should be living our lives with good hygiene practices.
Epworth Community Services was one of the early Social Service Agencies (SSAs) visited by the National Council of Social Services (NCSS) in the wake of COVID-19. We have quickly put in place all necessary measures to ensure that our staff's and clients' health and well-being are looked after. Epworth will remain vigilant in our operations through this period of time. We will diligently continue with the relevant precautionary practices, even when the alert level is reduced.
Drop-in Donations Received
Epworth, like all SSAs, is dependent on the generosity of our donors. The weaker performance of Singapore's economy means less donations.  In December 2019, we had already seen less donations compared to previous years. The spread of COVID-19 is likely to impact the economy further and correspondingly, we expect a further reduction in donations.
More Subsidies Anticipated
However, our work in the community needs to go on. The demand for our programmes and services will not decrease. The flip side of poor economic performance is the loss of jobs. Some of our clients' families will be affected when their parents lose their jobs. We cannot discontinue our support for these children and youths because their families cannot pay for the programmes and services. Hence, we have to extend additional help to these clients, in the form of more subsidies. This would mean higher costs to Epworth.
Additional Operational Costs
With the spread of COVID-19, Epworth has already deployed a slew of measures to ensure that the children and youths who attend our programmes and services are kept safe from any health risk. We have carried out additional cleaning of premises; provided staff and clients with sanitisers and surgical masks; other health equipment like thermometers, gloves and so on. We also have to prepare for more operational and hygiene contingencies if the situation worsens. All these are additional costs to Epworth.
It appears that Epworth is headed for a bumpy ride in 2020, and we will face challenges in meeting operational and financial demands. How are we going to cope?
Epworth is prepared to press on and will not stop helping our clients despite the challenges ahead. Our clients – the children, youths and their families – are all precious in our eyes because we believe that with continued help, they can realise their potential.
GARNERING RESOURCES
We will adopt various strategies to attract resources to help us continue with our work. However, we cannot do it alone! We will need those who have the means to continue giving to support our work.
Every Bit Counts
Epworth believes that donations need not be in large amounts. If there are many small donations, the sum effect will still be similar. Hence, we will be reaching out to existing and new donors. As long as there are those who are willing to donate, the amount does not matter, as every little bit will make a difference.
A Constant Flow Helps
We will be reaching to existing and new donors to pledge a regular donation throughout the year. Pledging is a disciplined form of giving and helps organisations like Epworth to be able to plan for the work ahead. We will be able to estimate the resources coming on stream and determine how to deploy these resources meaningfully to help our clients.
A Big Push
We are planning for a fundraising event, a Gala Dinner on 24th July 2020 at the Pan Pacific Hotel. Apart from donors, we will be looking for sponsors to support our fundraising event. We will be providing more details on this event in the coming months.
A BIBLICAL PERSPECTIVE
There is a story in the Old Testament about God asking Israel to conquer the promised land (Numbers 13 and 14). They had journeyed all the way to the edge of the promised land. The direction was to go ahead with the conquest and to trust God to help them.
But in prudence, their leaders sent out spies to determine the opportunities and threats that they would face when they start their conquest. The spies saw the threats as more looming and insurmountable than the opportunities that were presented. Hence, they did not attack and failed to conquer the promised land. This resulted in the Israelites wandering in the wilderness for 40 years.
While we cannot be foolhardy, Epworth has started its journey of serving the community since 2001. It is inevitable that we should press on with the work. Hence, we will be raising funds for the work despite the monetary challenges ahead.
We ask that those who read this message consider how you can support Epworth Community Services. We also seek your fervent prayers for our organisation.